By Jordan Gerdes

DISCLAIMER: I was provided an advanced copy of this film for review.  I was under no obligations by any party to provide favorable reviews, promotion, or anything else.  I was offered no monetary compensation for my work. Everything below is of my own accord.
Hagazussa has been on my radar since hearing about it in the aftermath of Fantastic Fest 2017. When you hear phrases like "Germany's answer to The Witch", you tend to take notice. And I wasn't able to see it until a week ago, but it was well worth the wait.
Hagazussa: A Heathen's Curse is insanely bleak. Each scene is eerily quiet and still. You are blasted by shots of a dense, impenetrable forest, listening for limbs cracking, birds, calling, anything to point to a sign of life other than the woman the film focuses on. So much of this film feels animalistic and naturalistic in nature. Through this setting, the film is concerned with primarily with isolationism and the darkness that comes in those places.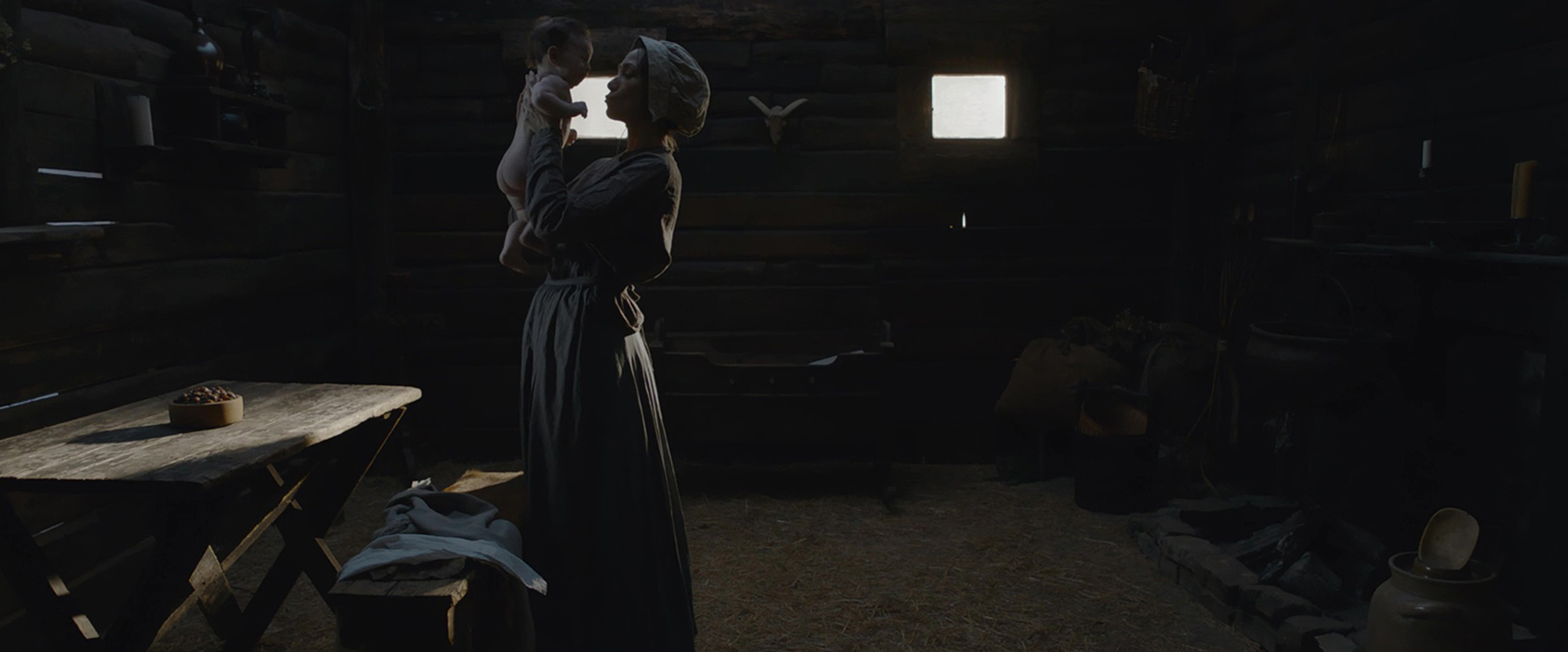 Shot on location in the Alps, the film features some seriously beautiful scenery and set pieces. The vast and dense forests that remind one of Grimm's Fairy Tales. It is the imagery that comes from these places that really hits you, larvae wriggling, snakes coiling over a corpse, walls made entirely of human skulls, a fantastical dark and tepid swamp. It truly feels like something out of a medieval nightmare.
The film refrains from speaking unless it is absolutely necessary, resulting in short lines every 25 minutes or so. The real dialogue of this film is told between the images on screen and the score itself. The score, provided by Greek "chamber doom" duo, MMMD, continues to evoke the primal madness that Albrun, the main character, is encased in throughout the story.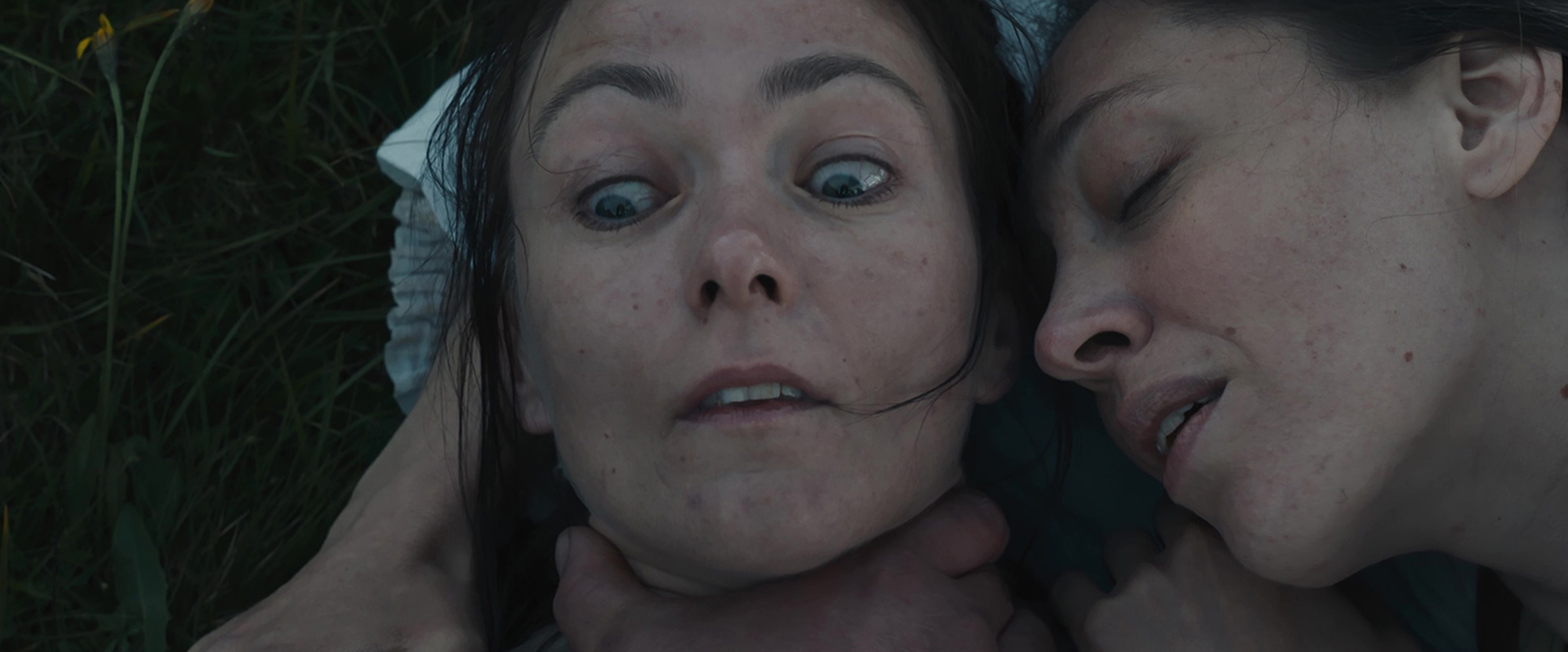 It is easy to see the comparisons made between this and Robert Eggers' The Witch(2015), as they both operate as folktales revolving around witchcraft and isolation. But these are two vastly different movies, and I believe that Hagazussa attempts more with its plot than its predecessor. Where The Witch is concerned with more of the nature of accepting the power of one's independence and freedom from traditional and religious foundations, Hagazussa is concerned with the depths of madness that come from isolation and the feeling of being powerless against the world around you.
Hagazussa is as slowburn as they come, as you wait with baited breath knowing things aren't alright. It is loaded with shocking imagery that won't jump at you, but will sit with you long after the credits roll. It is dark, empowering, and understated.
The last act is shocking and brutal, and honestly hard to watch at points. There is a scene of sexual violence that acts as a betrayal in multiple ways for Albrun. And just as The Witch opened with a newborn sacrifice, Hagazussa closes with a sacrifice through a dark baptism of sorts. It is at this point that Albrun accepts the madness, turning toward it for deliverance. It is truly the last act that takes this film to an entirely different level.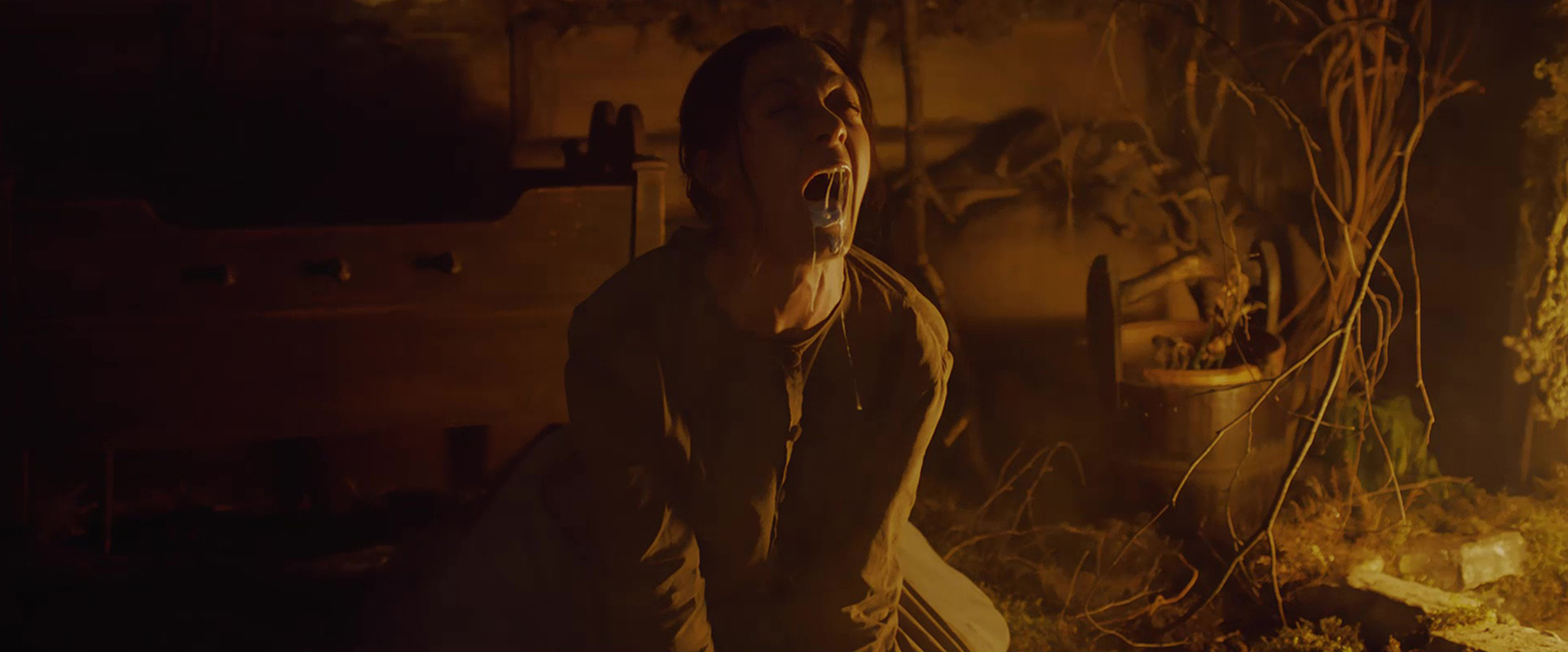 Hagazussa is a kind of film that doesn't come around often. It is unafraid to push its own boundaries. It doesn't hold the viewers hand, and it rewards those who are able to sit in this dark silence it crafts, and listen to the story it wants to tell you. It is a folk tale, a warning, and a promise that in the quiet corners of the earth, there is something ancient, something powerful, and it is inescapable.
Hagazussa: A Heathen's Curse releases through Doppelganger Releasing and Bloody Disgusting in select theaters on April 19th, and on VOD, Bluray and DVD on April 23rd.

Overview:
In a remote Alpine village in the 15th century, the orphan Albrun grows up to become a marked woman. The scapegoat of ancient superstitions and monstrous misogyny, this self-styled witch begins to assert her otherworldly birthright. The plague she conjures makes human cruelty look pathetic and small by comparison. This atmospheric debut feature from Lukas Feigelfeld is a haunting pagan death trip and a startling vision of psychedelic horror.